Vulture
The Best English Songs of 2018 (So Far)
Dee Lockett,Frank Guan,Sam Hockley-Smith · July 20, 2018 · 7 Minute Read
By now you've probably heard about all the problems with the music industry: It's not what it was. No one spends meaningful amounts of time with any one song. There's just too much music. It's true that there's a staggering amount of music out there in the world, and it's also true that it's easy to just keep moving through it without ever looking back, but what the songs below all have in common is that we spent real time with them. We're only a little ways into 2018, but these are songs we've loved, lived with, and kept coming back to.
This list has been updated to include June releases.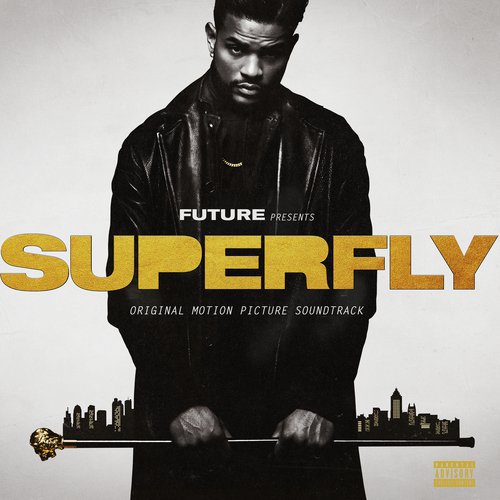 There's no denying that Future has written some exceptional songs, but I can't say I expected a low-key release from the SuperFly soundtrack to work so well. On "Bag" — which is the exact opposite of bombastic — Future and Young Bans are barely there, half-whispering their verses over what sounds like spa-ready New Age that's been sculpted into three minutes of catchiness. —Sam Hockley-Smith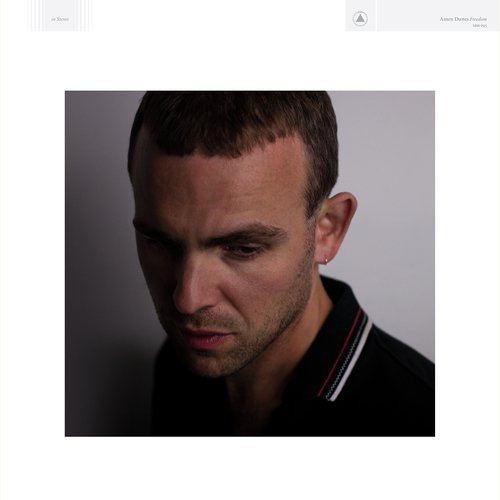 In a recent interview with GQ Style, the musician Damon McMahon said he didn't listen to music, and then when on tour, he preferred to drive in silence. He says this after mentioning that he has made an active effort to avoid looking at his phone since Donald Trump got elected. McMahon is, of course, not saying that he never listens to music, but the underlying sentiment applies: In order to avoid being crushed under the weight of this thing I do, I need to extricate myself from it so it does not destroy me. So "Believe," just one great song from his new album, Freedom, is appropriately fragile and world-weary — it's music made by a guy who has survived multiple phases of New York's music industry machine, and come out the other side with a song that stands out as an instant classic on an album full of more than a few other instant classics. —SHS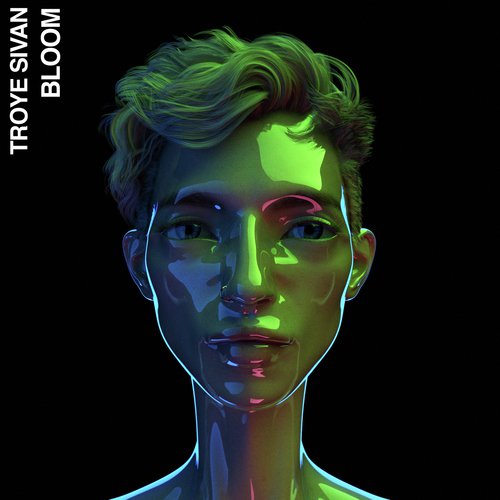 What's so great about #20GayTeen is that songs that fumble in articulating how to identify with queerness can exist comfortably next to a song that's fluent in the language and isn't shy about screaming it. There's space for Rita Ora to falter and Troye Sivan to thrive. Sivan's "Bloom" is an exuberant Georgia O'Keeffe painting set to music that evokes the '80s, where the shared first-time sexual appearance between two men gets the benefit of the metaphor. Even more, it's told from the perspective of the guy on the receiving end. There's a tender euphoria to the song — it's a sex story treated with love, even if there isn't any between the two people having it. —Dee Lockett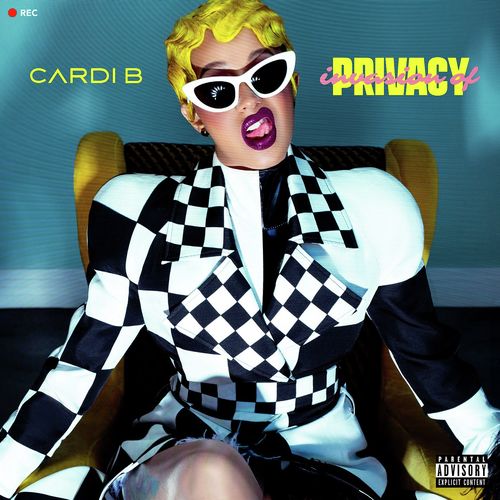 Cardi B has a voice to wake up to. Just in case anyone hadn't heard her story by the time her formidable debut LP Invasion of Privacy dropped, the Bronx genius laid down an introductory track to bring the stragglers up to speed. Modeled on Meek Mill's iconic "Dreams and Nightmares" intro, "Get Up 10" is so pithy ("You gon' run up on who and do what?") and memorable that summary seems impossible: from food-stamped obscurity to nationwide glory, Cardi's is an awe-inspiring trajectory, and only her delivery can match its truth. —Frank Guan
"Happy Without Me," Chloe x Halle ft. Joey Badass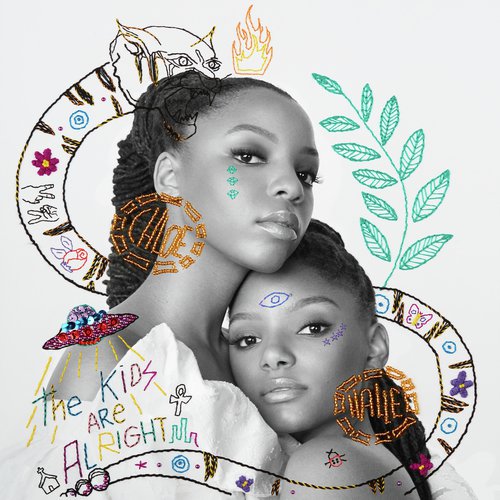 Sister act Chloe and Halle Bailey have provided the soundtrack to youth with their sublime debut album, The Kids Are Alright. "Happy Without Me" has all the sheen of high-school whimsy: Their love story unfolds over various scenes of after-school flirting, but it's their reminiscing about the relationship's unhappy ending where this song shows its unexpected maturity. They're not above admitting that it doesn't feel good to see the person you shared your heart with move on, and, for a moment, they consider rekindling those feelings when he comes back into the picture. But then, the glorious epiphany: "But I feel a little bit dumb, just a little bit sprung, just a little too late / Oh you call up those other chicks, I can't stop thinking it's lame missing you anyway." Halle's honeyed falsetto in that first line's delivery (usually the register handled by her younger sister) is one of the best vocal moments of the year. Heartache be damned, these two kids are doing just fine. —DL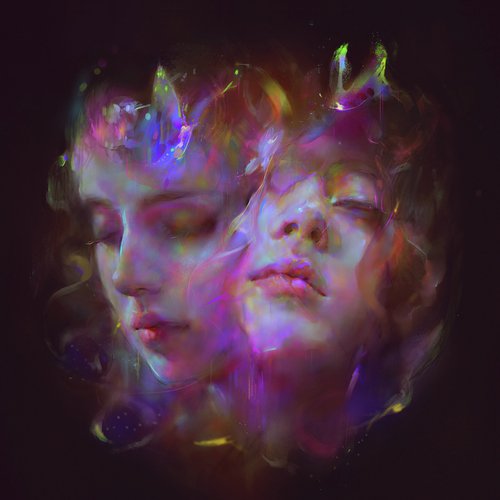 "Experimental pop" sums up the British duo Let's Eat Grandma in more ways than one. The outfit, composed of childhood friends and current teens Rosa Walton and Jenny Hollingworth, specializes in cutting-edge conjunctions of genres and emotions that ordinarily would seem awkward next to each other. Though the tentative, clumsy emergence of new love saturates the lyrics of "Hot Pink," the natural vocals and jarring digital sonics are executed with assurance. —FG
"King's Dead," Jay Rock ft. Kendrick Lamar, Future, James Blake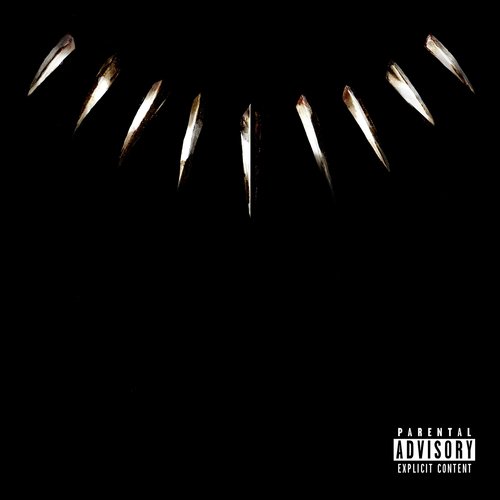 Most posse cuts end up feeling more like shuffling through a mediocre pack of baseball cards than the kind of event listening they're meant to evoke, but "King's Dead" is one of the good — potentially great — ones. You might be showing up for Kendrick, but the real draw here is Jay Rock (it makes sense, "King's Dead" is also the single on his next album) who is having so much fun with his verse that you can virtually hear him smile through your speakers. —SHS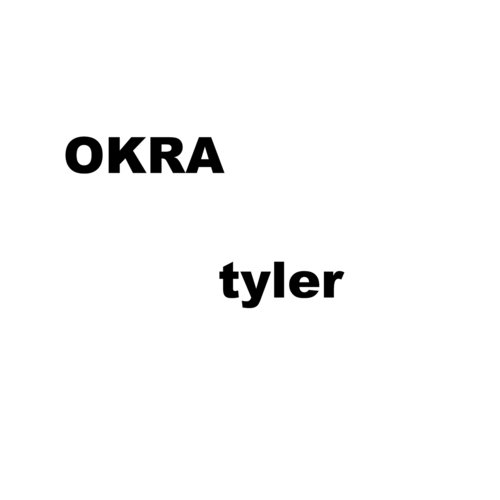 Every once in a while Tyler Okonma remembers that rapping is something he likes to do, and does exceptionally well. The West Coast–style wizard has made a sharp pivot into melody in recent years, but even now there's no rust on his hip-hop engine, and "OKRA" is the proof. Over a self-produced beat at once scuzzy, polished, and nimble, Tyler's inventive boasts light up the ears. Who needs a hook when you've got a Grammy nomination, luggage costing 30 grand, and opportunities to access prime real estate and Timothée Chalamet? —FG
"Pynk," Janelle Monae ft. Grimes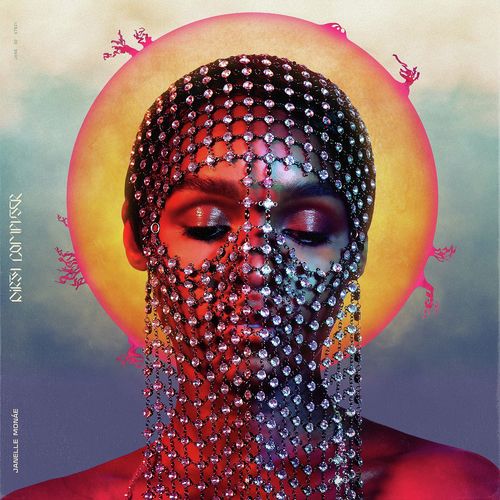 A good sexual innuendo is hard to come by, because they're usually written by straight dudes. Janelle Monáe is neither straight nor a dude, a great fact that has allowed "PYNK" to exist and breathe freely, out in the open. It's a jubilant devotional whose religion is female energy. But unlike so many girl-power anthems before it, "PYNK" doesn't subscribe to gender or any other label that would stifle one's humanity. Womanhood doesn't look the same on everyone — it's not the pussy that's the power — and it's the way we mold our female form to fit our identity that makes our individual inner hues of pink stand out on the surface. "PYNK" is a love song and about loving who you want to love, but committing to loving yourself the loudest. —DL
"Reborn," Kanye West and Kid Cudi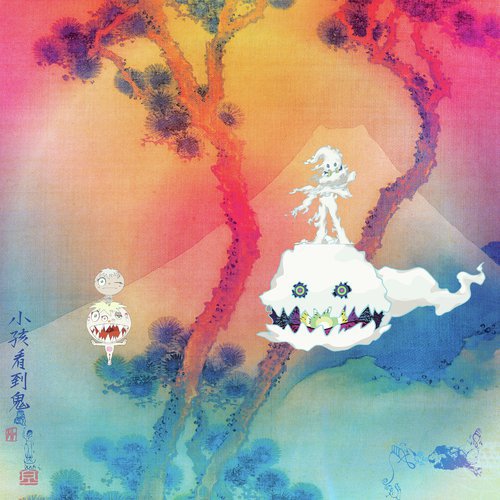 Resurfacing from the hellish depths of depression can feel a lot like the start of a new life. Kanye and Cudi are a special case-study for this kind of rebirth: two celebrities, one defined by ultra fame, reclaiming their peace in real-time, in the public eye. Kanye's revelation "I was off the chain, I was often drained / I was off the meds, I was called insane / What a awesome thing, engulfed in shame" unpacks the burden of stigmatization that no one suffering should have to shoulder. It's also a staggering admission that no amount of wealth, access, or recognition dulls the sting of being perceived as crazy. Neither artist is out of the woods just yet, but they have reached a space of rehabilitation born from collaboration. As Kids See Ghosts, they're seeing a light at the end of the road and letting it guide them. Cudi, especially, sounds recommitted to staying alive — his memeable hums and pledge to "keep moving forward" aren't just personal mantras, they're a universal vow to actively work to be better. —DL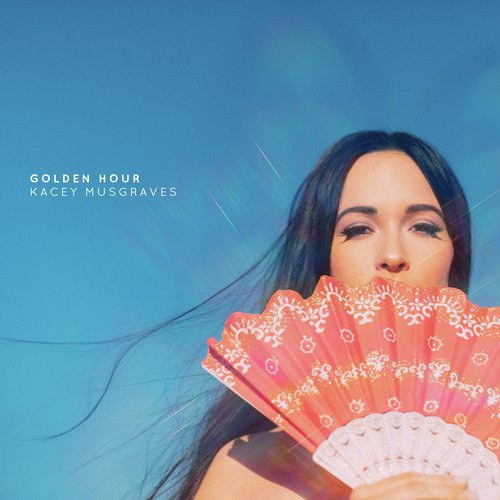 Kacey Musgraves will compromise for no one — not her man, not country music, and certainly not her critics. "Slow Burn" takes that unburdened feeling and runs with it, coming in hot like a late-summer breeze, lingering for just a little while, then going along its way. Musgraves moves at her own pace, keeping her own time, which means the country industry is going to have to get used to whoever she wants to be, not the other around way. "Slow Burn" makes her ethos stunningly plain: "I'm gonna do it my way, it'll be all right." Just spark up a blunt and get comfortable — Kacey's gonna be here for awhile. —DL
Like Kanye and Cudi, Demi Lovato is another artist in crisis. She has spent the majority of her life in the limelight battling addiction. At all of 25, she's been through rehab, managed sobriety for six years, and, as she revealed on this song, suffered a relapse. Demi isn't sober anymore and she has done something remarkable by breaking the news to her family, fans, and herself through her music. Addicts aren't exactly known to be forthright, but transparency, even when it's unflattering, has put Demi in a league above so many of her peers. On "Sober," an otherwise sobering ballad, Demi grapples with being a role model to kids when she can no longer even look up to herself. There's no blueprint for how to do this. But the best Demi can do is not to leave the people that care about her with doubt, and so she ends the song determined to hold herself accountable and not let this be the final word in her story: "I'm sorry that I'm here again, I promise I'll get help / It wasn't my intention, I'm sorry to myself." —DL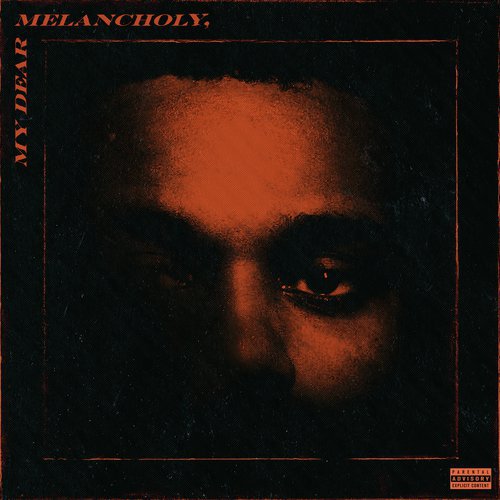 Sometimes turning over a new leaf involves revisiting the past: The centerpiece of Abel Tesfaye's new EP My Dear Melancholy, finds the singer seeking solace from a recent breakup by hitting on a different ex. The confluence of sordid longing and vocal purity has always been a hallmark of the Weeknd's artistry, and with a dark, crisp, futuristic beat courtesy of Frank Dukes and Skrillex behind him, Tesfaye sounds unstoppable — or, in other words, hopelessly moving. —FG
This article was written by Dee Lockett, Frank Guan,Sam Hockley-Smith from Vulture and was legally licensed through the NewsCred publisher network. Please direct all licensing questions to legal@newscred.com.